MTBAN
MTBAN is a variant effect predictor for predicting the deleteriousness of protein variants. It is an improved model based on mutationTCN, which is a deep autoregressive generative model for predicting the functional effects of variants. MTBAN takes advantage of the Born-Again Networks (BAN) to further improve the mutationTCN model's predictive ability. Trained solely on the evolutionarily related sequences of the target protein, the model learns the evolutionary constraints present in the sequences to predict the deleteriousness of a given variant.
Our web server:
(1) Predicts deleteriousness of protein variants upon user submission, using either MTBAN or mutationTCN.
(2) Provides pre-computed variant effects for 6,762 unique human proteins computed via mutationTCN.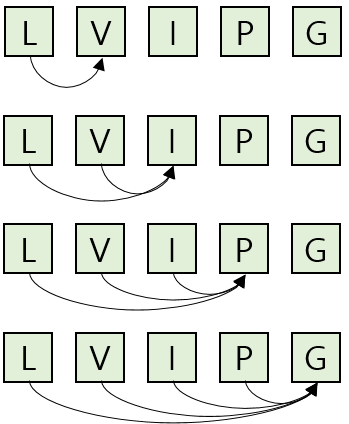 Source code:
MTBAN: https://github.com/ha01994/mtban
mutationTCN: https://github.com/ha01994/mutationtcn

Papers:
MTBAN: Kim HY, Jeon W, Kim D. An enhanced variant effect predictor based on a deep generative model and the Born-Again Networks. Scientific reports. 2021 Sep 27;11(1):1-7.
mutationTCN: Kim HY, Kim D. Prediction of mutation effects using a deep temporal convolutional network. Bioinformatics. 2020 Apr 1;36(7):2047-52.

---
Developed by Bioinformatics and Computational Biology Lab at KAIST (Korea Advanced Institute of Science and Technology)

Copyright 2020 Ha Young Kim, Woosung Jeon, and Dongsup Kim

Licensed under the Apache License, Version 2.0 (the "License");
you may not use this file except in compliance with the License.
You may obtain a copy of the License at

http://www.apache.org/licenses/LICENSE-2.0

Unless required by applicable law or agreed to in writing, software
distributed under the License is distributed on an "AS IS" BASIS,
WITHOUT WARRANTIES OR CONDITIONS OF ANY KIND, either express or implied.
See the License for the specific language governing permissions and
limitations under the License.